Biomagnetic Pair Therapy
Biomagnetic Pair Therapy is a holistic, healing modality that supports the body, heart, and mind to heal and function at their best on both a cellular and energetic level with the polarity of therapeutic grade magnets. Biomagnetism promotes alignment in all of the body's systems, therefore symptoms of almost all diseases, syndromes, dysfunctions, and also states of mental/emotional disharmony can benefit from this root-cause based therapy. The following is a list of conditions (including but not limited to) that respond well to BPT:
Anxiety & depression
Unresolved emotional conflicts & trauma
Migraines & headaches
Lyme disease & co-infections
Endocrine & hormone imbalances
IBS & other digestive disorders
Sleep Issues
Chronic Fatigue
Autoimmune disorders
Neurological symptoms
Epstein-Barr virus
Long Covid
Eczema, psoriasis & other skin issues
Chronic Pain
Fungal & mold infections
Vaccine injury
Pans, PANDAS
Wellness visits for detox & balancing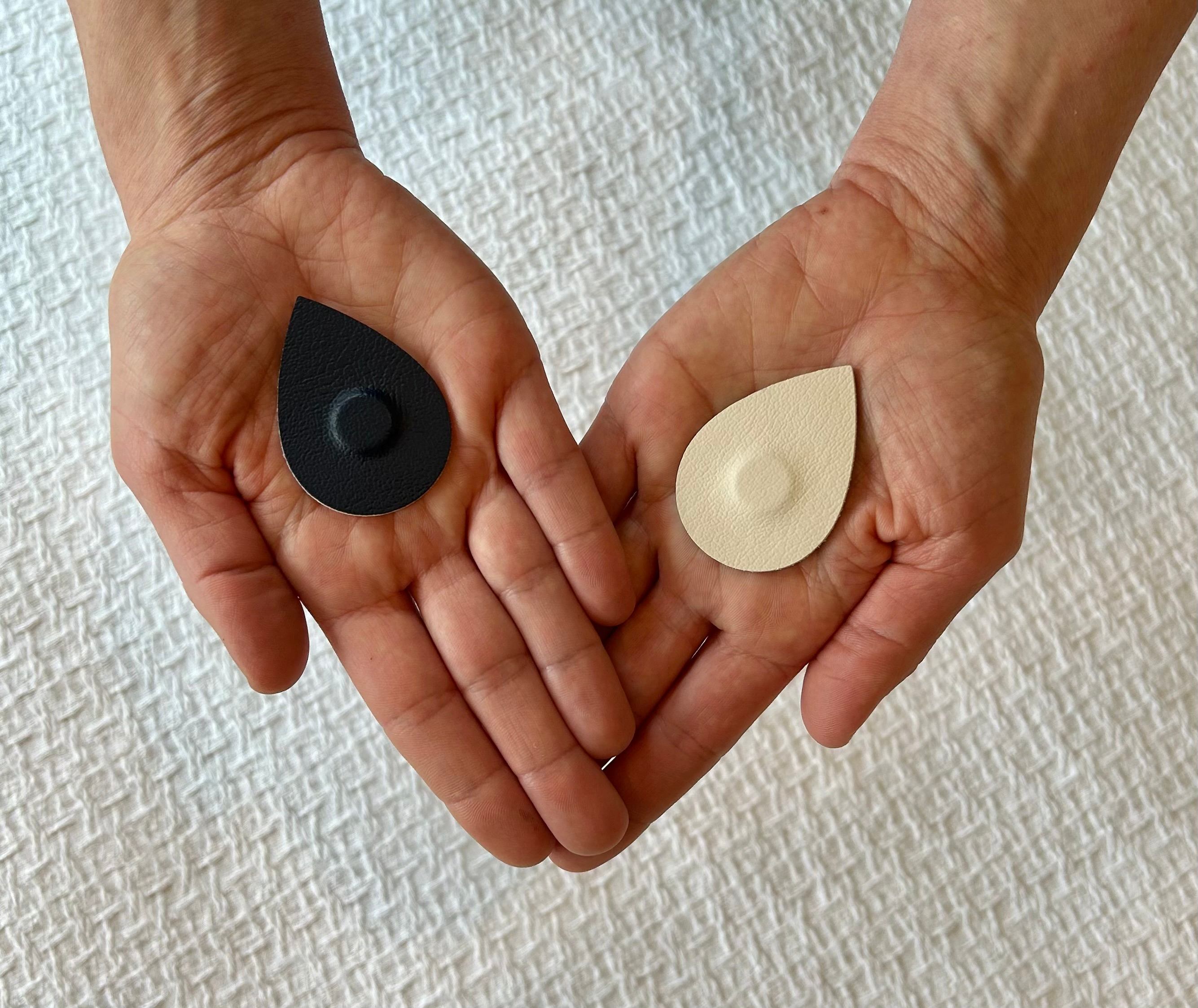 Understand the science behind it, so you can feel good about trusting it!
Biomagnetic Pair Therapy is rooted in hard fact science. To understand how pairs of high-powered magnets can generate therapeutic effects, it is imperative to recognize two phenomena: the human body is made up of 75 trillion cells and the human body is an electromagnetic being! At rest, healthy cells have more negative ions on the inside and more positive ions on the outside, which creates a voltage potential across the cell membrane. This is important because the cells of our many systems are in constant communication. The messages are relayed from cell to cell via the opening and closing of ion channels in cell membranes, reversing the polarity of the charge. This chain of events creates electromagnetic currents. Since the body is continually working, running on electromagnetic energy, we are electromagnetic!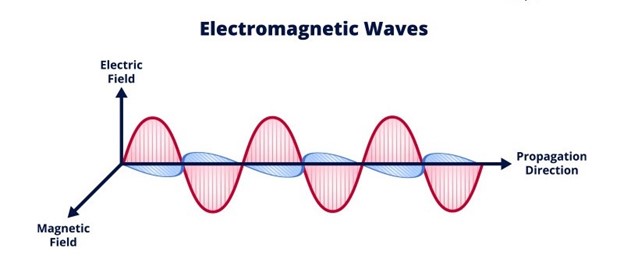 When we are healthy, our electromagnetic energy is good and allows for smooth, working operations of the body. However, when we don't feel good, our cells are compromised by an invading microscopic pathogen, taxed by stress, or underperforming due to an underlying dysfunction. Hence, the cell membrane voltage is weakened, which disrupts the quality of electromagnetic communication and is typically accompanied by a distortion in tissue pH. This is tremendously important because pH plays a significant role in wellness. PH stands for "the power of hydrogen", which is a positively charged ion: H+. The body operates best when the pH is 7.4, on the slightly alkaline side of neutral.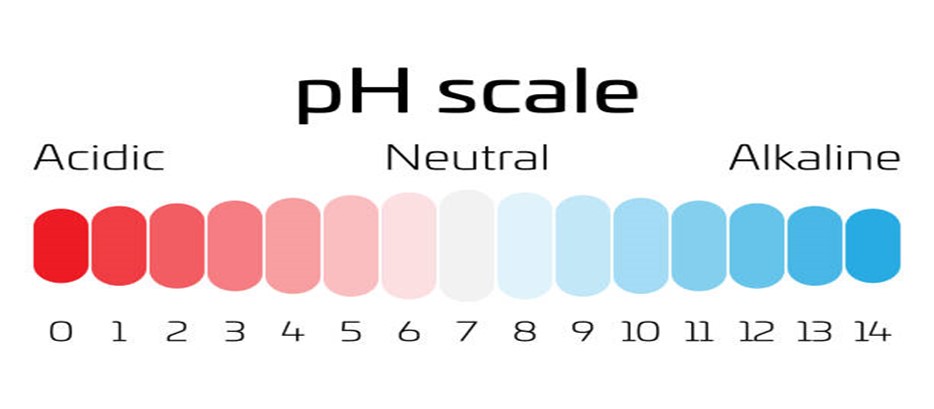 Where there is an increase in hydrogen ions, tissues of the body become acidic and is prone to viral and fungal infection. Conversely where there is a decrease in hydrogen, the tissues become more alkaline and is prone to inflammation, pain, bacterial, and parasitic infections. To correct the pH level and restore a healthy environment for the cells, pairs of positive and negative magnets are placed on specific areas of the body to provide the opportunity for recalibration of the cells. When the proper pH level is restored, it will curb the pathogen's ability to thrive. Cells become healthy and the whole body starts healing itself.
How can Biomagnetism help with mental & emotional wellbeing?
The direct relationship between pH and cell voltage provides the foundation for the how and why biomagnetism is therapeutic for the heart and mind. Thoughts & emotions are forms of energy, which also have a voltage or charge to them. For example, when we feel excited, our whole being feels revved up as opposed to when we are sad, our being feels sluggish. The quality of our heart-mind energy influences the activity in the central nervous system which interacts with the cells of our digestive, cardiovascular, immune, hormonal, and excretory functions. Biomagnetic Pair Therapy can neutralize and release the energy of unresolved and unprocessed emotions. Effective emotional regulation enhances all of the body systems to work optimally. How we feel essentially comes down to our cellular health!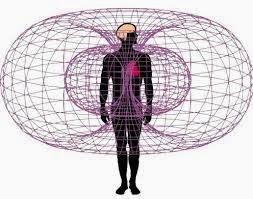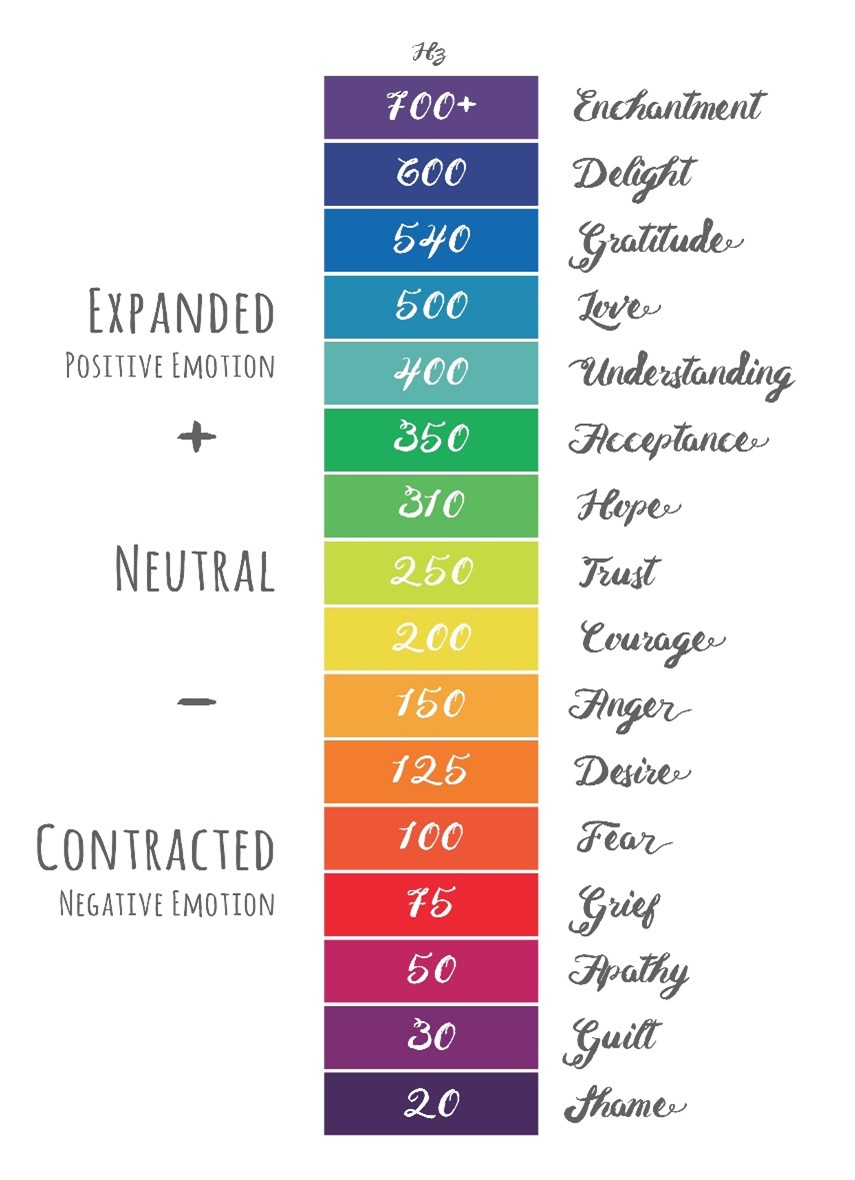 The emotional energy frequency scale illustrates emotions vibrating at different frequencies measured in hertz.
What to Expect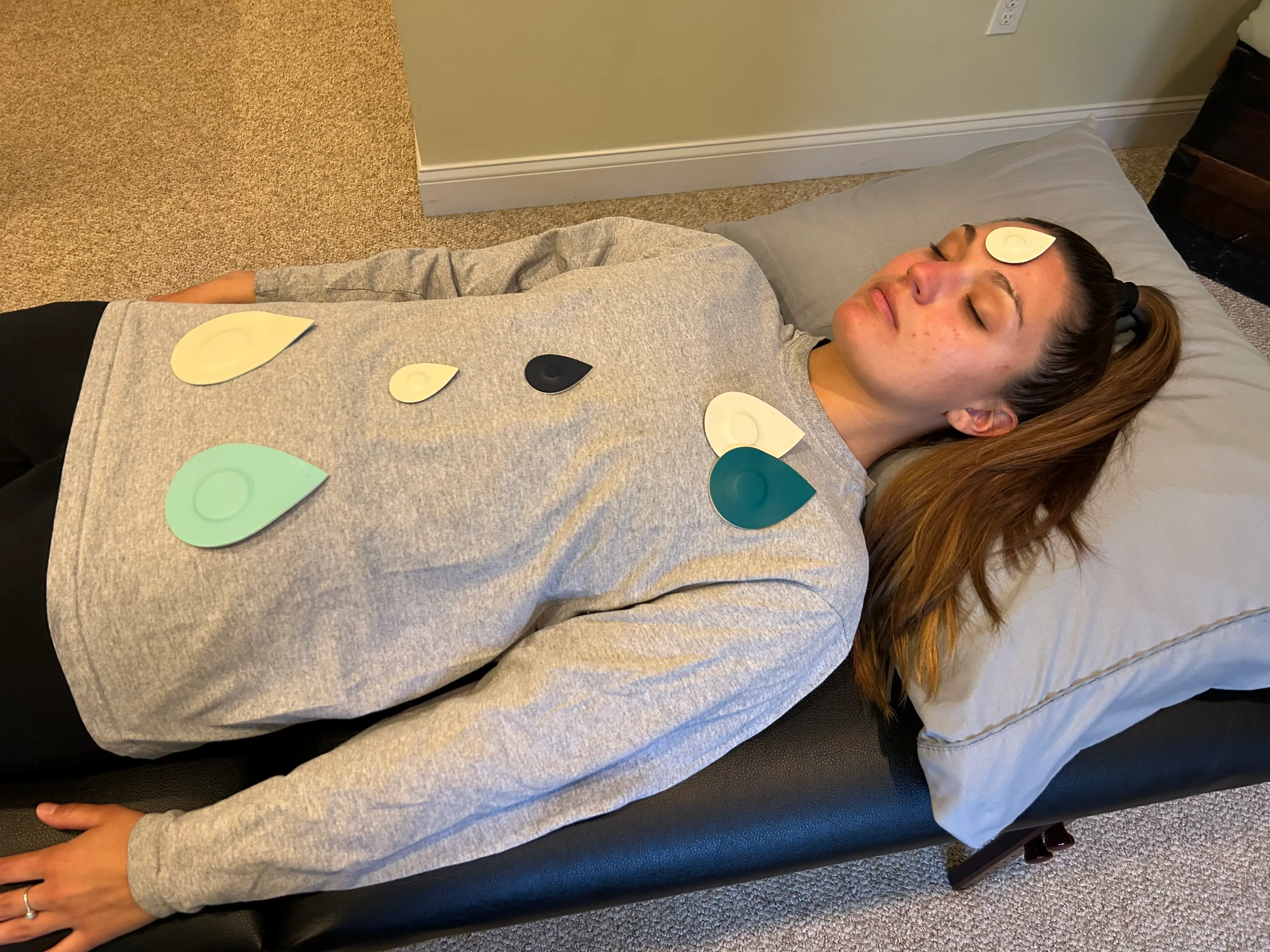 The initial visit will begin with a conversation about your health concerns and health history. You will then get comfortable on a massage table for evaluation using applied kinesiology assessment to identify where the imbalances reside. Biomagnetic pairs (a positive and a negative magnet) are then placed on specific locations on the body. You will be guided towards a state of deep relaxation as the magnets create the opportunity for your cells to eradicate pathogens, recalibrate the nervous system, and/or release the energy of unresolved emotions. This time may also include reiki, conscious led breathing, explorative discussion, and/or quiet rest. Two week intervals are suggested in between sessions so that the body has time to process the re-set and then adjust to function at a renewed state. Typically, there are layers in states of dis-ease and therefore may require follow-up appointments. The number of sessions depend on the nature of your condition and your immune system.
The history of Biomagnetic Pair Therapy
Dr. Isaac Goiz is the creator of Biomagnetic Pair Therapy. Dr. Goiz was inspired by the research of former NASA medical director, Dr. Broeringmeyer, who discovered that pH in the body could be altered with the simple yet specific application of magnets. Furthermore, he concluded that there is a direct link between pH levels in the body and health status. Dr. Goiz successfully applied this knowledge in his holistic care of his cancer and HIV patients to start. During his many years of practice, he clinically identified over 300 biomagnetic pairs and expanded his treatment applications to include most diseases, syndromes, and dysfunctions.